What is PSAClub?
PSACLUB is YOUR loyalty club, exclusive to all PSA members. You enjoy REWARDS (earn Discounts, Points, FREEBIES and Coupons on ordinary, day-to-day purchases) from over 3000 shops all available from the PSAClub App / mobi.
EARN POINTS:
Accumulate points from our selected Point shops and accumulate points in your e-Wallet. points Your points can be exchanged for goods such as airtime, grocery vouchers or an exotic holiday!
DISCOUNTS:
Grab an instant discount from our selected Discount shops. when purchasing from these shops. Members only need to show the applicable shop's VOUCHER on their phone to qualify.
COUPONS:
Get RANDS off on selected items in-store by presenting your coupon code at point of sale. You can view all current Coupon items on the App as well as generate your unique Coupon Code. Only Dis-Chem coupons are available, more to come soon.
STAMPS:
Collect stamps from participating shops and score a FREEBIE for collecting the required amount of stamps.
How do I get started?
Great news! As a PSA member you are automatically enrolled through the Membership Department. If you don't receive a welcome SMS / e-mail with your unique PSAClub Number, please contact us!
You need your PSAClub number to login for the first time (Use your PSAClub number as username & password). Follow the prompts and change your password to secure your account.
Visit www.psaclub.mobi to start your shopping spree!
Terms and conditions apply. Standard data charges apply.
PSACLUB Products:
PSACLUB have developed support products that cater for unforeseen events. Packed with benefits that help you out with everyday life situations or assist you in the time of bereavement. The PSACLUB products are a must have for every PSA member, to learn more about each product click to view the product videos below:
PSAPROTECT LINK:
https://www.youtube.com/watch?v=J6d232pao88

PSAFORFAMLINK:
https://www.youtube.com/watch?v=VIEdFQeMvN0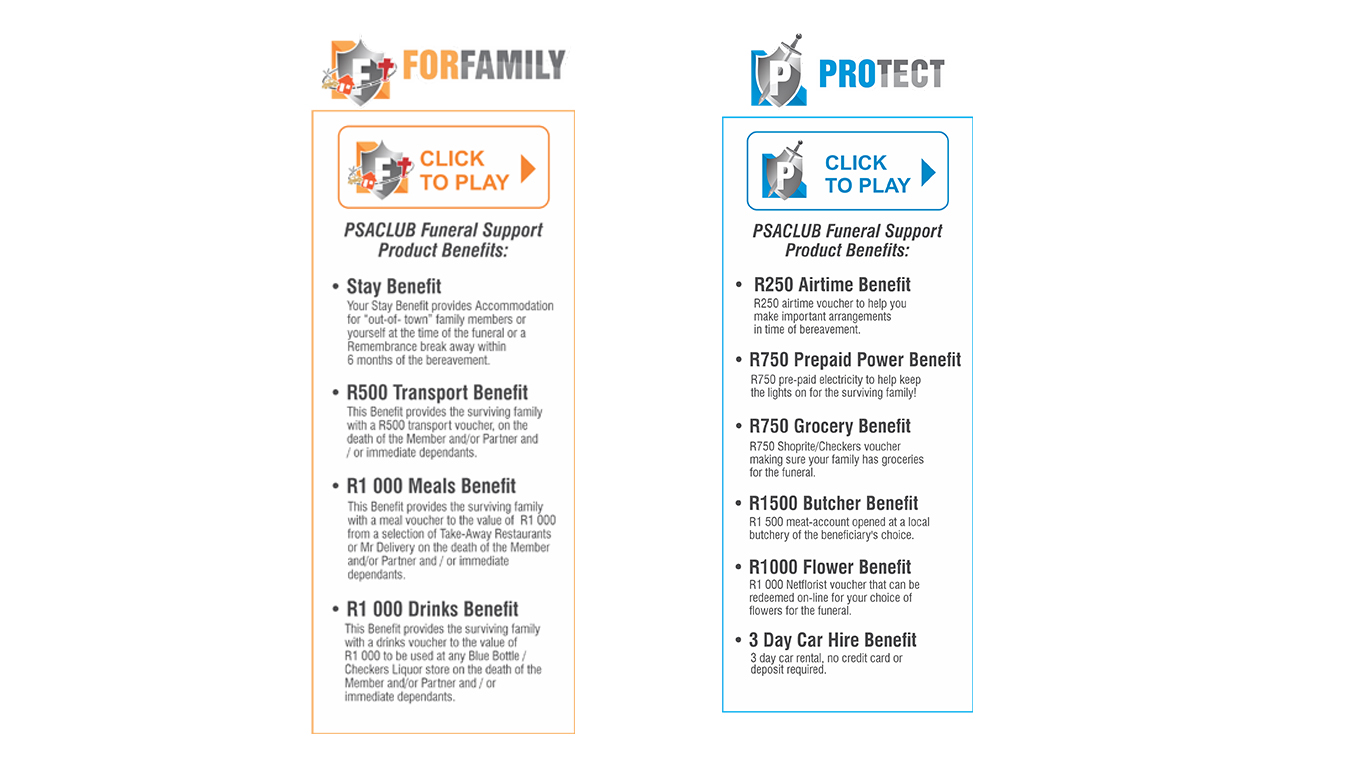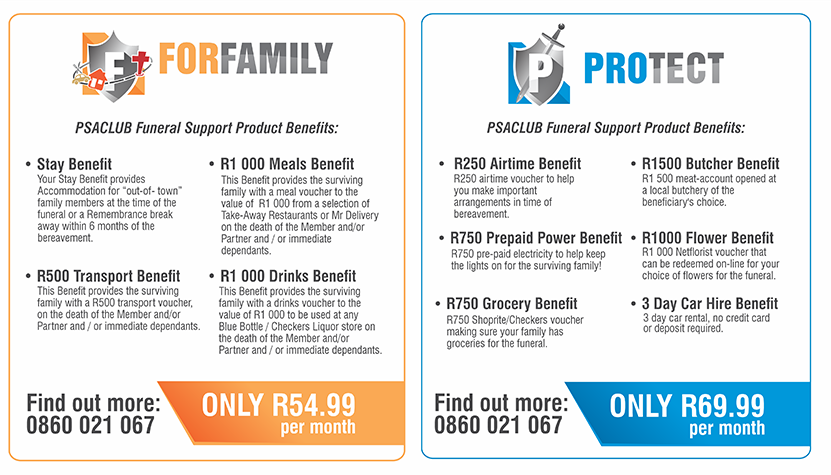 FOR ANY ENQUIRIES, CONTACT PSAClub ON: